The reason I haven't been able to post lately is because I have been really busy with the illustrations for 4 books. Just getting ready to send off the final pages later today. So now I can make some new bluwren products.
I was pleased to see the Mitcham Monsters I created in a video for the Education Department. This is about Kung fu Punctuation. If you look carefully in the background you will see the monsters.

http://www.education.vic.gov.au/about/educationstate/Pages/storiesmitcham.aspx
Follow the above link to see the program. Great teachers, great students and great program, well worth a watch.
At the beginning of third term, I was working with some international students from China, who were at school for a short short time. They were here to improve their English and to experience life in an Australian School.  I created a set of animals who were beginning to learn to speak English to use to teach greetings and useful phrases. Hope to find this soon and complete them and add them to the shop. Just need to get the translation checked, as they have the characters included.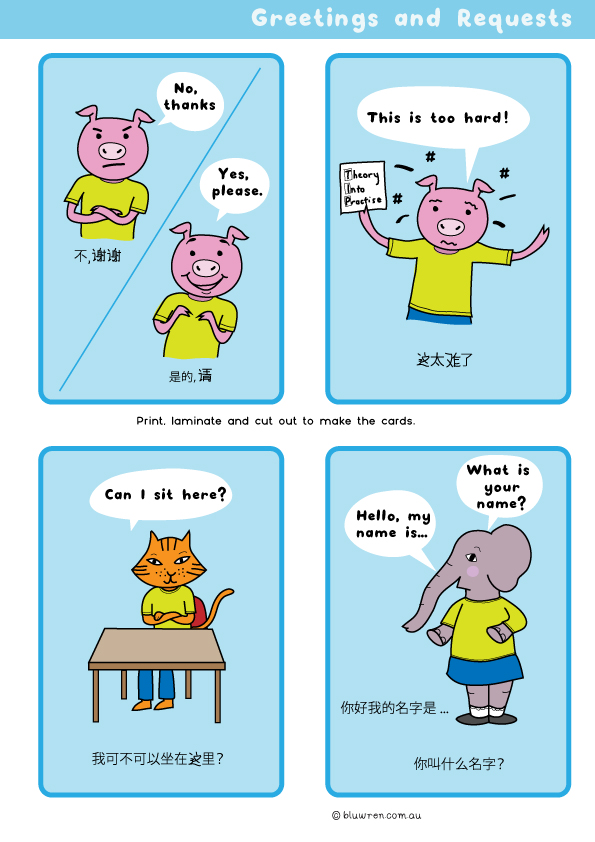 Save
Save
Save
Save